The ROG-STRIX-LC-RX6900XT-T16G-GAMING is a graphics card with very good cooling.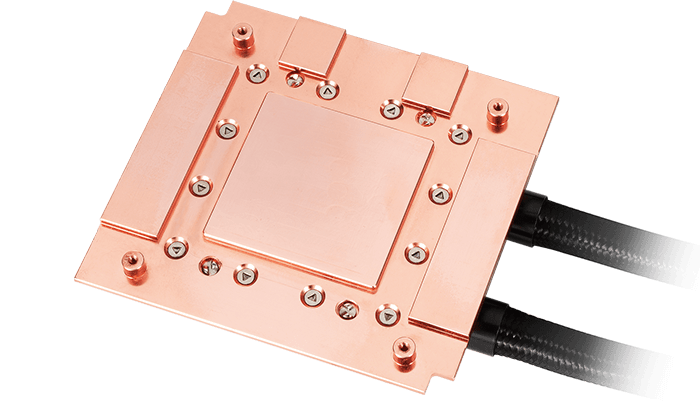 CLEVER COMPATIBILITY
The LC utilizes 600mm tubing to enable compatibility with large chassis or builds that feature an AIO CPU cooler. The radiator fan cables can be connected directly to the card and secured with included cable ties to keep everything organized.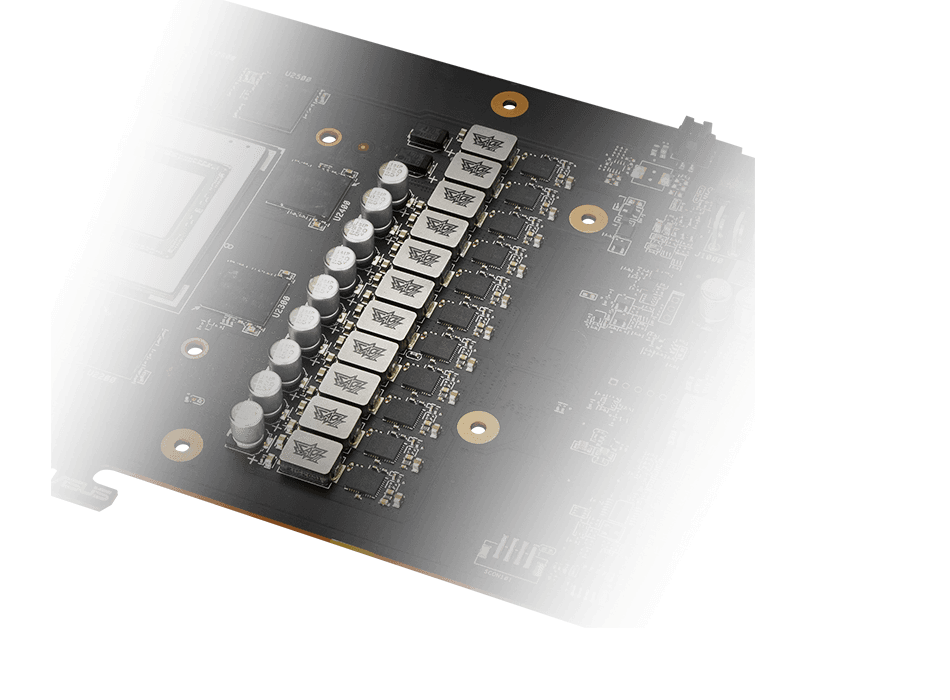 PREMIUM COMPONENTS
Top-shelf capacitors, chokes, and MOSFETs are selected to effortlessly deliver hundreds of watts at a millisecond's notice. The Super Alloy Power II parts are soldered to the PCB using our advanced Auto-Extreme automated manufacturing process. Precise joints and the elimination of human error ensures each graphics card meets our rigorous specifications.
* For illustration only
ASUS GPU Tweak II utility takes graphics card tuning to the next level. It allows you to tweak critical parameters including GPU core clocks, memory frequency, and voltage settings, with the option to monitor everything in real-time through a customizable on-screen display. Advanced fan control is also included along with many more features to help you get the most out of your graphics card.