Intel Arc A770 16GB Graphics Card
The Intel Arc A770 16GB Graphics Card is a powerful mid–range graphics card designed for gamers and power users.
It features a dual–fan cooling system, a powerful AMD Radeon R7 370 GPU, and 16GB of GDDR5 memory.
The card also features a full–length PCIe 3.0 x16 connection, as well as support for up to five displays.
This card is capable of delivering smooth frame rates in AAA games at 1080p and 1440p resolutions. It also has enough power for virtual reality gaming, 4K video playback, and photo editing.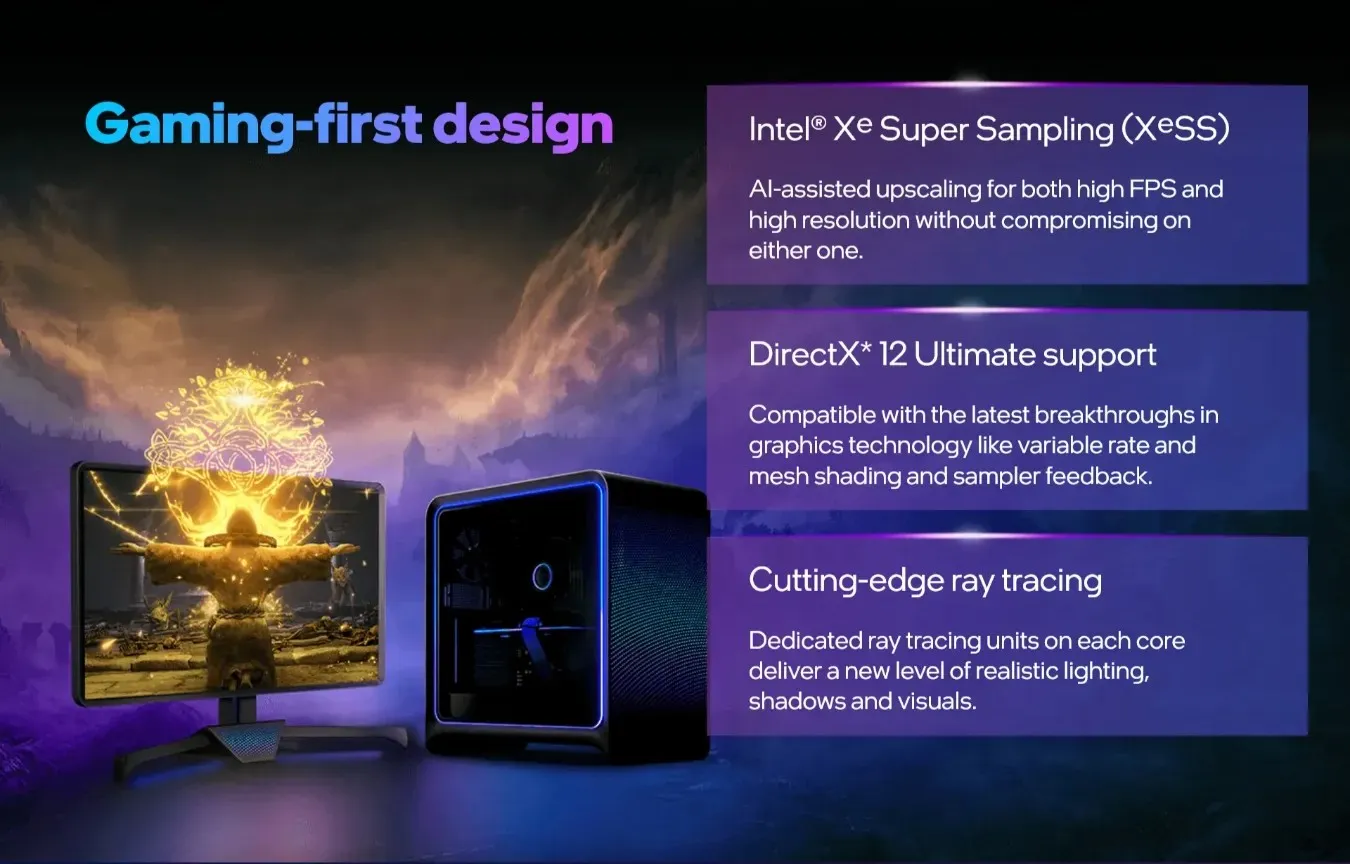 1 Based on the fact Intel Arc graphics are the first in the market to be able to have AV1 encoding support (as of Q1 2022) while simultaneously supporting all other major codecs, the inclusion of AI accelerators on board, ray tracing cores, vector engines, as well as DirectX 12 Ultimate support.
Performance varies by use, configuration, and other factors. Learn more on: intel.com/performanceindex. Results may vary.
ELDEN RING™ & ©Bandai Namco Entertainment Inc. / ©2022 FromSoftware, Inc. © Intel Corporation.
Intel, the Intel logo, and other Intel marks are trademarks of Intel Corporation or its subsidiaries. Other names and brands may be claimed as the property of others.